Erstmals gefunden am 09.03.2023
Beschreibung
The exclusive penthouse Aiguilles Rouges 13 is located in the heart of a luxury hotel complex in Les Collons.

At an altitude of 1750 metres, the flat offers a breathtaking panoramic view of the Val d'Hérens, the Rhône plain and the Dent Blanche massif.

Les Collons enjoys an altitude of 1750 metres.

The residences offer direct access to the ski slopes of the 4 Valleys area and the associated resorts. It is possible to ski in Nendaz, Verbier and Veysonnaz in the same day and to return to the starting point for après-ski.

The property is only 2 hours from Geneva airport by road or rail and less than half an hour from Sion by car.

The Résidence Aiguilles Rouges is an integral part of this luxury hotel and spa project in this quiet and beautiful part of the 4 Valleys.

Designed around a luxury boutique hotel, these exclusive residences are among the last to be delivered in the 4 Valleys "without obligation to rent", following the ratification of the Lex Weber legislation in early January 2016.

Designed with luxurious high end finishes and beautiful ceiling heights, this flat offers:

- Private lift access.
- A large living area with a living room, a dining room, a fully equipped kitchen and a magnificent fireplace in the centre of the room.
- A balcony of 35m2
- 3 double bedrooms, all with en-suite bathrooms
- A storage/laundry room
- 2 large indoor parking spaces
- 1 cellar

This property is available as a second home for Swiss nationals and permit holders.

For all enquiries, please contact Claire Vizit on+41 79 260 00 04.
Mehr lesen
Route des Indivis 21, 1987 Hérémence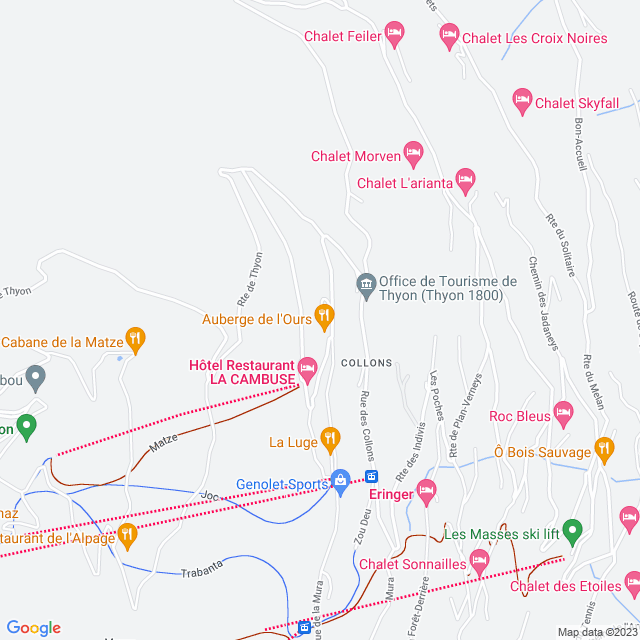 Angaben
Adresse
Route des Indivis 21
1987 Hérémence
Objektreferenz
2186b5cd-b568-4eeb-a74a-49b2799fe165
Objektkategorie
eine Attikawohnung
Gefunden aufgrund
Attribute Neubau
Anbieter
kontaktieren
Claire Immobilier Sarl
Route de Miège 5C
3973 Venthône
Nummer anzeigen
+41792600004
Projektwebseite:
Auch inseriert auf: