St.Leonard villas/apartments New 4 LIFESTYLE
Erstmals gefunden am 24.01.2022
Beschreibung
Exclusive directly from the manufacturer

St.Leonard villas/apartments New 4 LIFESTYLE

Magnificent and luxurious residence of contemporary architecture, composed of spacious and bright Villa/Apartment enjoying a panoramic view of the Alps and the entire Rhone Valley.

An original architectural design, offers for each villa/apartment, a perfect layout of four spacious independent Villa/Apartment superimposed and facing south.

The large budgets allocated for kitchens, WCs - bathrooms, floors and for terraces / balconies will allow each buyer to achieve characterful, personalized finishes.

Sliding bay windows in the bright living room invite you to access the large balconies / terraces and lawn for the villas / apartments on the ground floor.
An Elevator, which will also serve the attic terraces (accessible and private parts) on the roof.

A panoramic view invades you with a feeling of space, freedom and satisfaction that this concept will bring you.

Both integrated and conspicuous, the concept of Villas/Apartments plays with paradoxes and offers the advantages of a villa coupled with those of an apartment in an innovative style.

Privileged location, in a neighborhood of villas, ensures tranquility, security, panoramic view, privacy, space, greenery, functionality and accessibility.

In addition to its contemporary-style architecture and its quality finishes, this concept will be equipped with photovoltaic solar collectors, a heat pump to reduce its carbon footprint but also the financial costs as well as an elevator which will serve both magnificent private terraces of the penthouses with their pergola.

Authorization to build in force.

AbitaSion real estate at the right price!

AbitaSion 027 321 30 30 .
Mehr lesen
1958 St-Léonard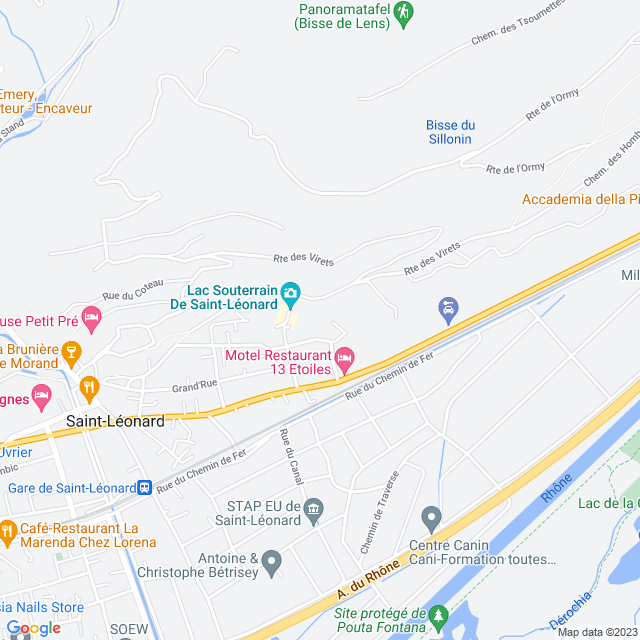 Angaben
Objektreferenz
9ca3b84e-c471-40bf-8b6c-c22cb3f71d70
Gefunden aufgrund
Baujahr
Anbieter
kontaktieren