Erstmals gefunden am 10.03.2023
Beschreibung
Wir suchen jemanden für unseren bevorstehenden Vertrag ab 01.04.2023 für diese nagelneue Wohnung in den Höfen, Adliswil. Dies ist eine hochwertige familienfreundliche Wohnung mit eingebautem Waschtrockner, zwei Balkonen, Tiefgarage und direkt neben Kita, Schule und International School sowie einem Aldi-Supermarkt und einem Fitnessstudio vor Ort.
Wir suchen einen Mieter, der bereit ist, unseren Vertrag unverändert zu übernehmen, einschließlich der Tiefgarage, die 180 CHF pro Monat kostet.
Beachten Sie, dass das Umzugsdatum der 24. März morgens sein muss. Da es sich um einen Neubau handelt und die Wohnungen noch fertiggestellt werden, ist eine Besichtigung nicht möglich.
_____________________________
We are looking for someone to take over our upcoming contract starting on 01.04.2023 for this brand new apartment in the Höfe, Adliswil. This is a high-spec family-friendly apartment with built-in washer-dryer, two balconies, underground parking and right next to Kita, school and International School, as well as a Aldi supermarket and gym on site.
We are looking for a tenant willing to take our contract as is, including the underground parking which is 180 CHF per month.
Note that moving date must be 24th of March morning.
Since this is a new-build and the apartments are still being finalized it is not possible to do a viewing.
Mehr lesen
Hainweg 5, 8134 Adliswil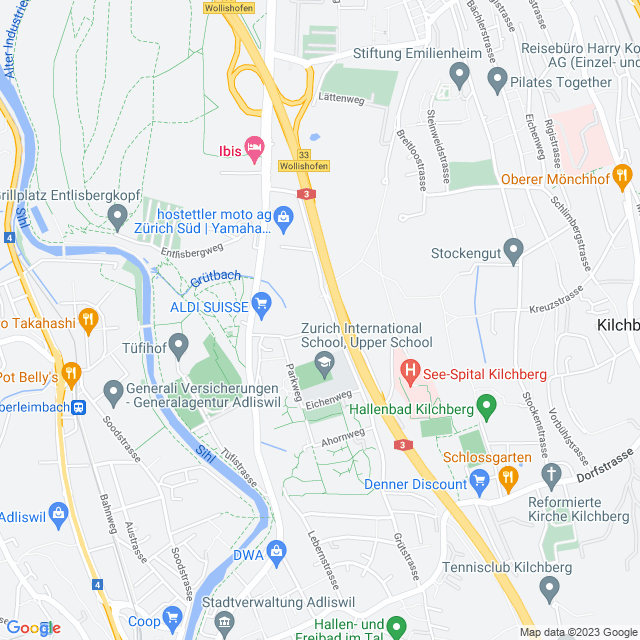 Angaben
Adresse
Hainweg 5
8134 Adliswil
Objektreferenz
e7470935-c801-458d-a255-4646b79bfb35
Gefunden aufgrund
Baujahr
Anbieter Kontaktieren